You do not want to keep the BT sports subscription anymore and looking for a complete guide about canceling BT sport and refunding. You must know the cancellation and refund policy before moving towards the cancellation steps.
Here I have discussed the whole process of canceling the BT sports subscription as well as the cancelation and refund policy. Let us start reading!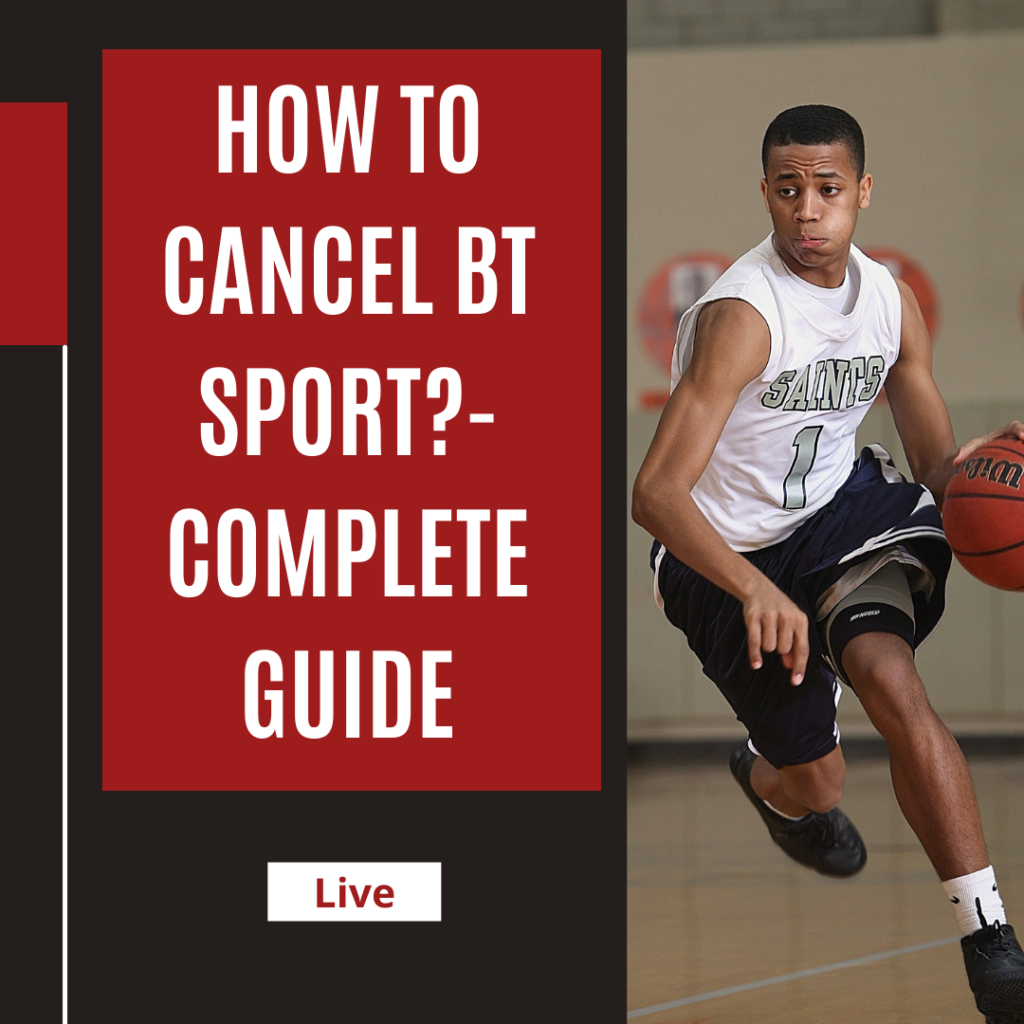 What is BT Sport?
It is the best service for watching sport thus if you are a sports lover must get its subscription. You can enjoy cricket, football, basketball, rugby, tennis, motor racing, boxing, US sport, and others.
Following are the ways to get it
After subscribing to this offer, you get a pack of sports to watch on TV and online with the BT TV package.
Secondly, you can add it to the standard virgin media package.
If you have sky tv signed up and are using it, get it from sky TV as a bundle. However, you have to pay additional monthly charges.
You can add it to the talk talk however must sign up through BT, and you will get billed separately from talk talk as it functions differently from the BT sport.
Get your view from Plusnet now you can select some customers. So add BT spot for some additional monthly charge.
Cancellation and Refund Policy of BT Sport
If you cancel the subscription within 14 days, you will get a refund; however.  They deduct 82.5% of the remaining charges as a cancelation fee. Their contacts are extended, and some last for years, so people often want to cancel the subscription and refund.
Similarly, you have to pay some fee for using it for a few days. However, if you cancel your subscription after 14 days, they will not refund you.
How to Cancel BT Sport through the Web?
Following are the steps for canceling its subscription through the web
First of all, open www.bt.com.
Now login with your password and username.
Tap the option of my products.
Now tap on BT sport.
Find the option of manage; click on it.
Now fill all dialogue boxes to verify your account.
Then you will see the option of cancel subscription; click on it.
How to Cancel BT Sport through Mobile Phone?
The easiest method of canceling the subscription is the phone. Call them and ask the representative to cancel your subscription. Firstly he will verify your account, and then he starts the other process.
0800 783 1401- if you are a local customer
+44 179 359 6931-  this number is for international customers.
Make sure you call them during working hours. From Monday to Friday, call them between 8 am and 9 pm. However if it is Saturday call them from 8 am to 8 pm. Similarly, on Sunday, they will respond from 9 am to 6 pm.
How to Cancel BT Sport via Plusnet?
Some people use Plusnet to get their subscription, but you need to follow many steps to cancel it. However, here I have discussed a straightforward method for people, and by it, you cancel the subscription within a few minutes.
Call this number, 0800 432 0200 0345 140 0200, and request the representative cancel the subscription.
Cancellation Process of BT Sport for EE TV Users
They provide high-quality services and entirely let you know the charges you have to pay for using the service on multiple devices. Moreover, you get a notification when only a few days are left in your subscription period.
Follow these steps to cancel a subscription
Type 'sport sport"  and send a message to 150.
Now you will receive a message on which there is written STOP BIG SCREEN or STOP LARGE.
Whatever you will write in the reply company will cancel your TV subscription; however, you will have access on your mobile.
What if you are Facing an Issue?
Sometimes you follow all the steps, but you cannot cancel the subscription for multiple reasons.
First of all, make sure you have not skipped any steps. Similarly must check your internet connection.
It must be stable because the process does not proceed smoothly; however, it can be a technical fault.
So contact the BT sports team, and there are multiple ways to contact them. Nowadays, social media is best for contacting anybody. Best of all, on these platforms, you get a response early.
Here is the link to their Facebook, Instagram, and Twitter accounts. Click on the link of the app you use and send them a message. Usually, they respond within a few minutes, so you must wait for 2-3 hours for their reply.
If they do not respond to your message, you can call them but make sure you care during working hours. This is all about how to cancel BT sport.
Why do People Cancel BT Sports Subscriptions?
It is the hub of sports, and people subscribe to it for watching sports. For example, if you want to enjoy the premier league, champions league, and much more, get its subscription; however, it has drawbacks that cause a decrease in subscribers.
The most common reason people do not want to continue their subscription is that it is not affordable. You have to pay £25 per month, and it is not less. Thus people switch to other sources that are affordable for them.
Secondly, people cancel their subscription is because their favorite sport is out of season. However, other sports are streaming, but that is not his favorite. So why would one pay for something he is not using.
Thirdly, when the interests and activities of people change, they change their subscriptions as well. Suppose a person was a sports lover and has a BT sports subscription, but now he loves watching anime. He will cancel the BT sports subscription and get the premium of anime streaming apps.
Can I Watch BT Sport for Free?
You have canceled your subscription, no worries; you can watch BT Sport online free.  It may seem odd to you, but yes. BT Sport and youtube partnership have created this ease for sports lovers.
You can watch many leagues of BT sport on youtube free of cost.  Suppose you are watching the Europe league final, and in the end, the subscription ends; you do not want to get a subscription for the whole month for just 2 matches.
Leave BT sport and open youtube; here, you can watch the remaining matches for free.
Final Words
In a nutshell, if you do not want to use BT sport anymore, cancel your subscription. However, you can refund your money if you cancel within the first 14 days of your subscription. Otherwise, they do not refund.
You can enjoy some of its leagues on youtube free of cost as well. Although it is the best sport streaming app, people still have issues and cancel it.
Follow the method mentioned above to cancel it. If you do not understand any steps, feel free to contact us in the below comment section. Thank you for your visit1