Your journey has ended, and now you do not need the WiFi connection, so cancel the Boingo wires. How to cancel Boingo wireless?  Can we cancel it through email and call?
It is a commonly asked question, so I have discussed all methods of canceling it step by step.
Let us start!
What is Boingo Wireless?
It is the biggest WiFi provider and has more than 1million public hotspots in its network. Thus you can get their WiFi services quickly in nearby areas.
It is the best service for travelers as mobile data do not work in some areas. Thus they can get the subscription of Boingo wireless and remain in touch with the internet world, and do their work even during traveling.
How does it Work?
It has a straightforward working style, and there are two methods of using it. Both of them are easy and reliable
Boingo Wi-finder app
Passpoint
Boingo Wi-finder App
It gives you one-click access to the WiFi. Download their app and sign up. Now your mobile will connect with the WiFi with one click whenever you are in the Wi-Fi region.
As its name shows, if you cannot find a nearby Boingo hotspot, you can see it with the app's help. Moreover, turn on the notification, then you will receive a notification whenever you are in the range of the Boingo hotspot.
Passpoint
It is their new system and is not available in all regions, but they are increasing its network. It has put its customer in a lot of ease. You do not have to click a button or type passwords.
If you have a subscription and enter the Boingo hotspot range, your mobile will be automatically connected. Is not it worth praising?
How Much Does Boingo Wireless Cost?
It has different plans, and their price varies accordingly. Let us briefly discuss all plans
If you do not want to get its subscription for a whole month as you travel significantly less and prefer an hourly subscription, go for Boingo wireless as they have many affordable hourly packages.
However, their prices vary according to the location.
You have to spend 24 hours traveling, then get a day pas subscription which costs $7.95. Moreover, you can connect four devices in the same plan.
If you have a MasterCard, you can enjoy the internet on 4 devices without paying anything. However, for further information, you need to contact your card issuing bank
The Boingo American expressed a plan
Bongo American Express cardholders can enjoy the internet without any roaming fee on 4 devices. There must be some conditions for that contact American express service team.
It is their most famous plan, and it cost $14.99 per month.  After subscribing to this plan, you get access to high-speed WiFi globally. Moreover, you can connect 4 devices, including laptops, pads, and mobile; furthermore, this plan provides 100,000+ hotspots.
Boingo Wireless Cancellation and Refund Policy
You can cancel its subscription whenever you want; however, they do not offer refund services. Even if you cancel subscripton at the start of the subscription period, they will not refund you.
However, you can request a refund if you sbuscbired to boigno through Apple or downloaded Boingo wireless app from Apple's app store. It is applicable only in the case the app is not functioning correctly.
How to Cancel Boingo Wireless?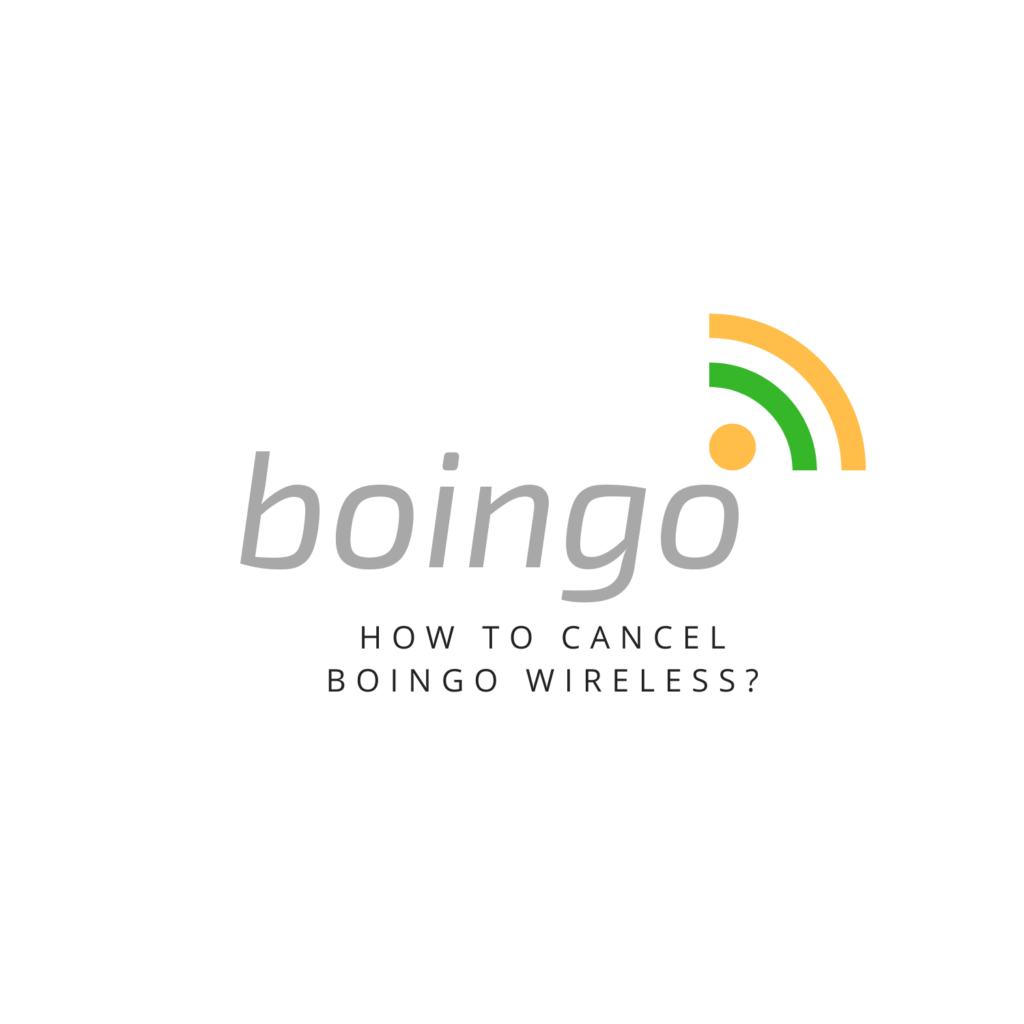 Follow these steps
Open this link http://my.boingo.com/selfcare/login.app.
Now sign in to your account.
Find the main navigation menu and visit it.
Now select the option of my plan
Here you will see the overview of your current plan.
Now scroll down and find the option of canceling the subscription.
Here you have to confirm the cancellation.
In a dialogue box, write primary reasons to cancel the Boingo.
Now you log out.
Repeat the whole process and again visit my plan page to confirm that the subscription has been canceled.
I hope you understand how to cancel Boingo wireless. If you face any issue, make sure you follow all steps and your internet connection is stable. When the internet connection is weak, then the process will not proceed successfully.
How to Cancel Boingo Wireless Subscription via Email?
 You can cancel your subscription through email easily. Write an email with a clear subject and reason for cancellation if you want to mention it. Provide all necessary information in the email by which they can verify your account.
Now send this email to support@boingo.com. As soon as they receive your mail, it will be processed, and within a few days, your subscription will be canceled. You may obtain a confirmatory email.
How to Cancel Boingo Wireless Subscription via Phone Call?
You want to cancel the subscription within a short time and need its confirmation, then try this method.
Call their number, 1 (800) 880-4117, and request the representative cancel the subscription. He will ask you different questions to confirm your identity and verify your account.
For example, your surname, debit card number, order name, etc. Once your identity is verified, and there is no other problem, your account will be canceled.
Make sure you call on working days and working hours; otherwise, they will not attend your call. If they are attending the call, there can be a technical fault, so try after some time.
How to Cancel Boingo Wireless Subscription via Social Media?
You do not have enough time to write an email or call them. You can contact them on social media as we are always online on these platforms and can contact them within minutes.
Secondly, social media apps are now an excellent and fast source of communication. Here is the link to their social media profiles.
You can contact them on Twitter, Instagram, and Facebook. Choose the app which is convenient for you and have a conservation with their representative.
Why do People Cancel Boingo Subscriptions?
Although it has many innovative features, we cannot stick to it due to a few pros. It has a few limitations due to which people do not want to have its subscription.
The main reason that most tell is that they do not find it helpful anymore.  People use it only when they are traveling. As soon as they end traveling, people cancel their subscriptions.
No one will pay for a service they are not using. Similarly, people claim that its speed is deficient. It is one of the primary reasons people do not want to keep their subscription and look for guidelines about how to cancel Boingo wireless subscription.
To Sum up
In a nutshell, by following 10 steps, your subscription will be canceled, and you will get confirmation. Everybody needs to cancel this subscription at one point as it is best for travelers.
Moreover, it has low speed, and people want fast internet speed to complete their work in a short time, so they subscribe to other packages. Moreover, their unlimited plan is not affordable for everyone.
Thank you for your visit!