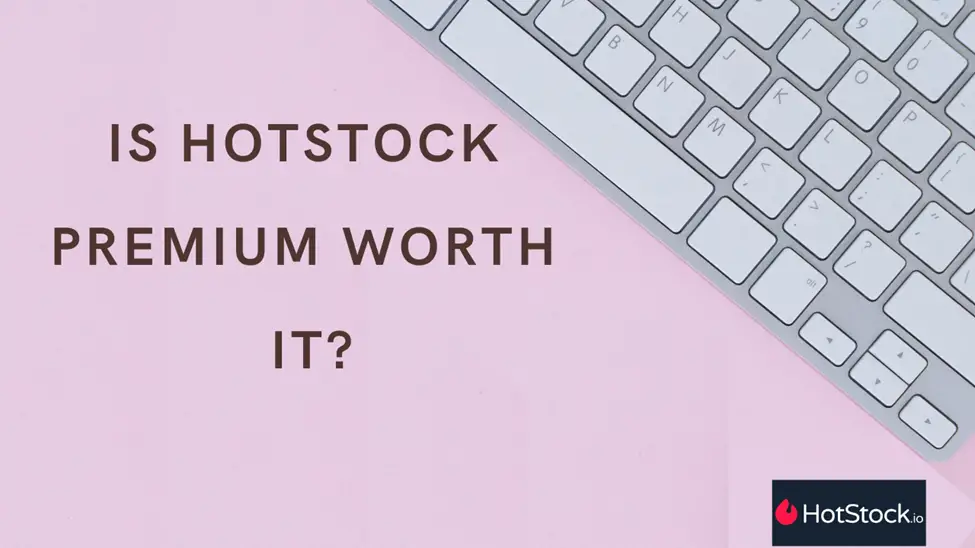 Are you tired of always seeing the "OUT OF STOCK" tag besides your favorite products?
Has this ever happened that you ran out of a product and can't find it anywhere? Just think about the toilet paper shortage you faced during the COVID-19 initial period. You thought you would easily buy enough toilet papers but failed?  So, have you thought about the solution?
Because of the continuous struggle to find desired stock on different websites, consumers have now shifted to online applications to find online retailers that immediately notify them of the availability of the necessary products.
Thankfully, several free apps are available that can help you track restocked hard to find products so you can grab them at once. You just need to set notifications to figure out when those products will be back in stock.
HotStock is also one such AI-powered app that helps its users track and buy products available at online retailers. It is free to download and also offers a premium subscription.
However, the question is, is a HotStock subscription worth it? Is it really helpful to get you the desired products, or is this all a fuss?
We have carefully analyzed customers' reviews regarding HotStock functionality, safety, and alert legitimacy to help you decide to get a HotStock subscription. So, let's scrutinize it:
About HotStock App
Hotstock, as the name suggests, is a tracking app for hard to get products in real-time.
It is a product tracker that instantly alerts you of products whenever they are back in stock. Products can range from Lysol, antibacterial wipes, Toilet roll papers, hand gel sanitizers, face masks to Nintendo Switch OLED, PS5 Playstation 5, Xbox Series X, NVIDIA Geforce RTX 3080 Ti graphics cards, Fortnite action figure toys, ROBLOX toys, Poopsie Slime Surprise, Grumblies and Wrapples.
So, if you are using Hotstock, you may grasp products you have been waiting for so long.
Generally, if you need to buy something, you have to check whether the product is back in stock at the respective retailer or not. You also have to stay logged in to every retailer website that stocks the product. This drill can be time-consuming and hard to continue, and you might fail if you miss a day to check back in.
This app claims to send you alerts in real-time the moment a product is back in stock. So, you can get rid of worrying about checking the product on different websites and just wait for alerts from hotstock. You only need to compare the prices and then buy the product immediately.
The app is free to use. If you want to get more benefits from the app, you can shift to a premium subscription and avail more benefits.
As a premium subscriber, you can add up to 10 products to the alert list and will be the first one to get notifications about new stock.
Hotstock Premium Subscription
If you choose to get a premium subscription, premium tier cost will be displayed on the app before agreeing to terms and conditions.
Typically, premium tier subscription renews every month unless you turn off auto-renewal 24 hours before next month starts. This is because you will be charged for next month's subscription within 24 hours before the end of the current period.
So, if you don't want renewal, you can turn off auto-renewal from settings.
Key Features
Free to use ( also have premium tier)
Set and Save the preferences
Immediate alerts
No need to refresh the webpage as it works in real-time
Browser push notifications:  Get Instant notifications if it's open in your browser tab windows. Tab doesn't need to be active to receive notifications.
Mobile push notifications: The mobile app gives instant notifications available for both iOS and Android users
Sound alert: Get notification with audio alert even if it's open in an inactive tab
Email alerts: By adding your email address while signing up, you will also get emails to notify you about the back in stock products
Local in-store alerts: Get local in-stock alerts by entering your area ZIP code
Hotstock Compatible Browsers and Devices
Here are the devices and browsers compatible with HotStock:
Google Chrome
Firefox
Microsoft Edge
Internet Explorer (latest version)
Safari (on the Mac)
iPhone or iPad( play store)
Android (Google Play store)
Let's check what consumers have to say about HotStock various features:
HotStock Notifications
Talking about hotstock instant product alerts, the majority of the consumers say that it always alerts them on time regarding new stock.
As the world is just coming out from the COVID-19 effects, people have faced a lot of trouble finding various items.  Consumers who used this app reviewed that they can rely on it for immediate alerts about the new stock of multiple items. They said that this app helped them get the necessary items and that too within reasonable prices.
Instead of going on every retailer website and signing up to get notifications about new stock, relieving a burden with one app is a better option. You just need to download it, and it will notify you about every small or big restock.
However, since hundreds of people search for the same product, you need to be fast enough to check the notification and make a purchase. Because of this, many consumers claimed it is slow on alerting on various products such as RTX 3080 or 3090 graphics cards that are hard to find.
In this aspect, a premium subscription may help you get your hands on your favorite products instead of relying on the free version, as you will be alerted before the free version users. However, the free version also works pretty amazingly and alerts you of the products you have set preference for.
Reviewers rate the free version as a good app to download and purchase things without up-gradation to the premium level. But if you are interested in buying up to 10 products, you can add them all to the premium tier.
Customer's Review
One of the customers said:
"I downloaded HotStock after I saw it on the subreddit. Someone was trying to find a new Pulse 3D headset for PlayStation and was suggested this app., and that was exactly what I wanted.
So, I downloaded the app and made an account. I searched for a headset, and it instantly showed me a site where it was in stock. I clicked the link that opened safari and took me to the site where I ordered my headset.
If you have been looking for PlayStation for a long time and failed to find anywhere, I highly recommend this app."
Another user had the following review:
"About a month ago, I wanted a Nintendo switch and searched for some options on Reddit. I downloaded this app, and it was 100% free. As far as my experience, no ads on the app, and luckily, I was able to get my switch within a few days. People restock more than you think. It is just whether you know it or not.
You also get some window to pick a price range, store you trust, and the model.
I am happy using this app and will use it when I need to."
Is It Safe To Use?
HotStock –in-stock alerts is a safe app to use, but it's always better to use with caution. Ratings from user reviews and third-party resources show that hotstock is a relatively safe domain to use but cannot be regarded as entirely safe. As far as security threats such as annoying pop-ups and hidden trojans are concerned, various antivirus tests found it safe to use.
Hotstock mentions on their website that they take users' private information seriously and protect customers' privacy. They have also said that certain private information is necessary to deliver personalized and improved services; otherwise, you cannot get good service.
They cleared that they need your account information such as username, password, email address, web browser information, and local information for better services, communication, and instant alerts. The products that you watch via the app are never shared with other users. Only when you post the comment, your username will be visible to everyone reading it.
The official page specifies that the company collects information via internal tools, third-party applications, and services like Google Analytics to analyze and develop new services, improve the search results, identify trending content, fight Trojans, malware, and identity thefts.
Hotstock.io ensures to use strict procedures to prevent any unauthorized access but also does not guarantee the security of your data.
Consequently, just like many other apps, hotstock deals with your data the same way. It is always better to never share sensitive information when making a HotStock account. While you have to allow permissions for services, always be cautious before permitting any feature. Every permission, such as user location or access to camera or user's contacts, is not necessary.
Are HotStock Alerts Legit?
Regarding the alerts hotstock notify you about, they are legit but not 100%. If we look at users' reviews, we will find that it has been conducive to locating the most hard-to-get products. Still, they also complain of receiving unnecessary alerts even if the products are not in stock or sold out long before. Moreover, customers also complain of not receiving the notification about the important restocks.
As retailers often change their websites, it is a possibility that the app fails to detect some restocks and hence to notify the user. So, you may miss an important notification or get the wrong notification. Often when you get an alert of restocking, it is not a restock. When someone cancels or returns his order, it is reported by the retailer, and the user gets the alert again.
However, because of huge demand, fewer items sell out quickly, which can frustrate other users who failed to purchase.
Other than that, many times, when websites are buggy, they can send false alerts even when there is no stock available.
'To combat this, hotstock mentions on its official page that users should use the Filter alerts button to only get the notifications from the specific retailers.
Overall, customers gave mixed responses regarding the legitimacy of HotStock alerts. Whether you want to stay on the free version or shift to the paid version, it's up to you. If you get a paid version, you will get better service than the free version, but this doesn't nullify the risk of wrong or unnecessary alerts.
Customers Review
A customer said:
"I got several notifications "Xbox!" but when I opened it, I found no Xbox Series X within stock at the specified retailer.
I am not happy!"
A customer reviewed that:
"I downloaded this app 2 weeks ago and have been on a continuous hunt for a Nintendo switch. But of no use yet.
I get notification of in-stock, but as I open it, it says out of stock. I even got the premium tier to get my hands on it but am still facing the issue.
I don't understand whether something is wrong with the app or bots are buying the switches. I paid for it because I saw reviews that people immediately got the Switch with this app. But I am still on the hunt. I will update you if there are any changes."
Are The Retailer Links Safe?
Various product alerts include affiliate links. When a customer clicks the link, he navigates away from the HotStock page to the retailer's page. The company gets a small commission for each purchase a customer makes. This is the reason customers often worry about their personal information being shared.
However, we didn't find any review about customer data being shared or wrongly used. We can say that the transaction details are between the user and the retailer, and clicking on affiliate links given in HotStock alerts is safe.
Common Issues with HotStock-In-Stock Alerts
1.   Not Receiving Alerts
Many users complain about not receiving alerts from the app about new restocks. Users think that there is something wrong with the app, but most of the time, it happens because of changed settings.
In case if you do not receive alerts properly, you should first test the alerts by choosing Test notifications from the My Alerts page on the HotStock website or from the app's main menu.
If you still do not receive alerts, check your browser settings and ensure that notifications are enabled for the HotStock website/app.
If you still don't receive any notification in test notification, your notification listener may be corrupted.
Solve this issue following the steps given on the HotStock official page.
2.   Not Getting Faster Alerts with Premium Tier
Customers also complain about not receiving instant alerts even with premium packages.
Although the company claims that premium customers are always prioritized, the issue is reported by many.
Apart from any lacking on the company's part, there can be some technical problems such as device compatibility, settings (Low Power mode, Battery Optimization settings, Do Not Disturb mode), and internet connection.
3.   Products Immediately Go Out Of Stock
This issue is common and faced by almost every customer i-e products immediately go out of stock.
If you do not immediately open the alert, compare prices and make a purchase, you will be left behind to get your favorite product.
So, the solution is to respond straight away to alert. Apart from that, you should enter your details such as an address and payment details into the retailer website before time and prepare all other needed information to make a purchase quickly.
Is HotStock Premium Worth It?
Now that we have discussed the HotStock app's working and legitimacy, it would be easy for you to decide.
As it's free version is available, you should always start with a free version and make the most out of it. During holidays, retailers and manufacturers restock all of your desired products, and this is the best time to avail of the service of HotStock-in-stock alerts.
Hopefully, you will find the products that you have been hunting for a long time. If you are specifically interested in electronics and toys, HotStock can be very helpful as it primarily focuses on electronics and toys.
If we look at its reviews, we know that customers with the paid package also complain about not receiving faster alerts, regardless of the reasons. So, even if you get a premium tier, there is no guarantee that you will get faster alerts.
Regarding its alert legitimacy, customers showed a mixed response and considered it a safe app to use.
So, If you ask about the HotStock premium tier, we recommend you use it only if it's affordable and you need to buy some expensive and rare products.
Else, its free version is all that you need for finding a product.