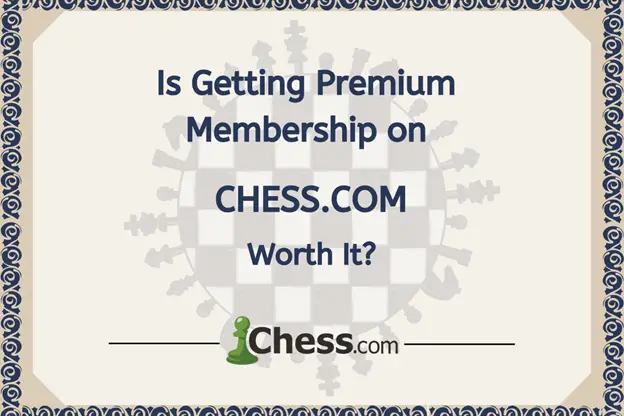 Chess.com is one of the most renowned chess servers on the internet, created by and for chess lovers of all levels! Today, it is more than just a chess site, but rather a community where chess enthusiasts from all corners of the world can feel happy and safe as they aspire to grow as chess players. 
If you love to play chess, you are bound to love Chess.com and should definitely consider becoming a member of the Chess.com community. Moreover, with all the hype it has been receiving in the past few years, you might be wondering, "Is getting a premium membership on Chess.com worth it?" 
Well, we hope to address your concerns by giving you a better understanding of what benefits the Premium Membership at Chess.com offers and if it is really worth buying or not.  
About Chess.com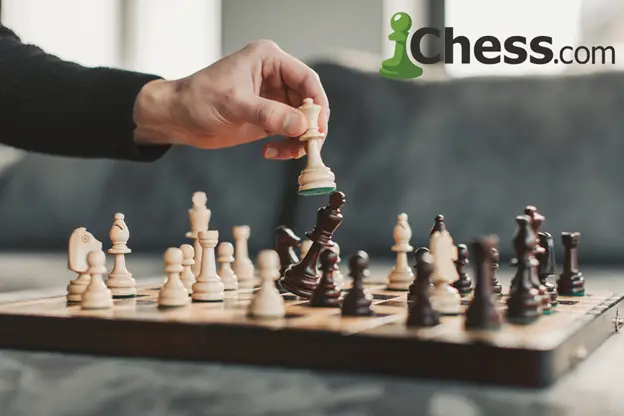 Having launched in 2005, Chess.com is probably the most well-known chess site out there. Since then, this popular chess internet server has been releasing valuable content and lessons and constantly enhancing its features.
Altogether, Chess.com hosts over 1 million chess games daily, employs over 100 people worldwide, and supports over 50 chess players to create exciting online content.
When talking about Chess.com, we are talking about a robust online chess platform for people of all game levels and ages, whether you want to play just to have a good time or aim to improve your chess skills. No matter the strength, every chess player might find something of their in the vast array of training, playing, and entertaining features it offers! 
The basic membership at the Chess.com site is entirely free. You can participate in their forums, play all the correspondence style and real-time chess you want, including bullet and blitz games, and even post content in your own blog. Moreover, a basic membership plan also grants you limited access to some of the platform's most awesome learning tools! 
But for individuals who are really looking to get better at the game and enhance their playing skills, a premium membership is your go-to plan! Chess.com also offers premium memberships that grant you access to additional features as well as valuable videos from some of the most well-identified chess players across the world. 
What Is In a Chess.com Premium Membership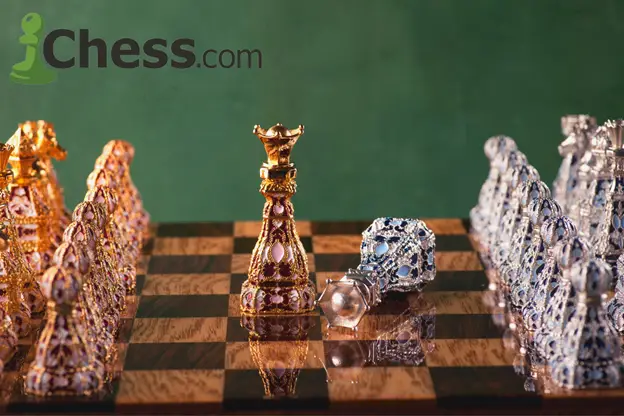 Chances are, a premium membership at Chess.com can definitely improve your game and experience, which is why we aim to explain the numerous features and advantages you can benefit from having a premium membership at Chess.com. 
The Premium Membership Features include: 
Puzzles
Until not long ago, Chess.com offered its members an entire database with a vast array of puzzles to solve. But then they understood the players deserve to get a better gaming experience, so they redesigned this particular section completely. Now, you can find three training modes in the puzzles section.  
1. Rated
Under the rated training mode, the puzzles have ratings. Your ratings will increase or decrease based on whether you are able to successfully solve them or not. In addition, you can check your progress in a chart where all the details of the puzzles you have solved will be shown. You can even review your comprehensive performance reports on each puzzle topic in the statistics section. 
2. Learning
The learning mode is likely the most prevalent learning tool on Chess.com at the moment. The new puzzles system is entirely capable of classifying the different themes in each puzzle. Moreover, this helps you train by sorting them accordingly, such as stalemates, passed pawns, etc.
Altogether, players can train on more than 30 different themes, making the learning mode incredibly exciting. In addition, the puzzles are linked in the analysis tool so that you can get better through themes that show up in your games. When the game ends, you can easily examine it and see which of the tactical themes emerged.   
3. Puzzle Rush
If you love a little excitement in the game, then you're bound to love Puzzle Rush. Puzzle Rush is an incredibly challenging yet exciting game that's played all over the world by chess enthusiasts and grandmasters alike. In the next section, we look at this mode in more detail.
Puzzle Rush
The two words, puzzle and rush mean excitement, sheer madness, tension, and a whole lot of fun. This is likely one of the most enticing features created by Chess.com. Each day, players of different levels, from beginners to experts and all the way to grandmasters, are playing it.
With time, Chess.com also plans to introduce more exciting elements such as Arena Mode, Puzzle Battle (matchups), etc. Puzzle Rush is one of those tools where you will be challenged to solve as many puzzles as possible in just 5 minutes! It is super thrilling because you have just 3 strikes before the game finishes.
Lessons
Chess.com features an entire range of chess lessons for its premium members, from "Novice" to "Mastery" level. Using their lessons system, anyone can learn how to play chess in a fun and dynamic way.
For each topic, you'll first have to watch a brief video explaining the concept. After this, you can try solving the challenges in that particular lesson to make sure you've understood the concept thoroughly.
Each challenge offers in-depth explanations with distinctions and so much more. These lessons are linked with the analysis tool, which shows the lessons accordingly and identifies the areas where you should improve.
For instance, in a game where you are playing with opposite-side castling, you will be shown a lesson with opposite castling after the game ends. This way, you can analyze whether you made the best decisions in that game you just played.
Game Report
Wouldn't it be so incredible if you could find out how many mistakes you made at the end of the game? Would you like to know if you missed a winning move? Luckily, the new analysis tool provides details that help you understand all that has happened during the game. Here are the primary tools:
A detailed report assesses your game moves (excellent, good, bad, blunder, etc.).
Evaluation line so that you can view how the advantages developed during the game.
Tactical lessons and themes showed up during the game, along with links on how to train on them. 
Stockfish computer analysis for every move, along with suggestions of the best possible moves and distinctions.
The possibility to retry mistakes you made during your game and observe which moves would have been correct. 
Opening explorer to compare the different moves you made within the database. 
And so much more.
Retry Your Mistakes
The premium membership has another feature worth highlighting, and that is it allows you to retry your mistakes. This is really an excellent step forward that changes how you look at how you play the game.
After each game, you can click on the retry tab to see how the course of the game could have been different and where you might have missed some good chances. This feature lets you view all your mistakes in a glance to make you look for better moves so you can plan your moves more wisely over time. 
Video Library
At Chess.com, you can take advantage of the thousands of videos with a significant amount of learning content. Check out from a vast array of openings, mid-game, endgames, classical games, strategy, etc., for a fun and educational learning experience. Rest assured, you'll never run out of learning material with the plethora of videos available in their video library.
Drills
If you've been playing chess for a while now, a few themes such as the rook and king vs. king mate might appear relatively straightforward. Still, you should not forget that all the players have been through that growth phase, and learning to play such basic positions is vital for improvement.
This is why Chess.com features a drill database, which allows you to practice numerous positions against bot players, like different key positions and types of mates. You should also note that they all aren't easy positions. Sometimes, you might even encounter challenging positions, like the bishop and knight mate. Nevertheless, this is a feature worth exploring.
Opening Explorer
The database of Chess.com includes an extensive array of games played by chess masters worldwide. They are grouped together, and the opening explorer is offered to you. This is where you can compare the moves you have made against the moves that have been played by masters and observe the deviations. 
Club Administration
You will absolutely love this feature if you want to start a chess tournament amongst your friends or club members. Your Chess.com premium membership enables you to create all kinds of exciting activities within a club. Thus, you can always have fun with your friends and crew. 
Pros of Premium Membership on Chess.com
What do you get from a Chess.com premium membership that you cannot get from any other sites for free? This is a terrific question and one we are happy to answer. You can come across many chess sites on the internet.
Still, there's no denying why the premium memberships at Chess.com are the best and definitely worth the price. Here are the pros of getting your chess fix with the Chess.com premium membership. 
1.  Their puzzles are the best, anywhere.
Indeed, there might be a dozen other sites for you to solve a significant number of puzzles. Rest assured, none of these sites can match the quality and sheer volume of puzzles available at Chess.com. Altogether, Chess.com allows players to choose from nearly 200k puzzles.
They are adding almost thousands of new and exciting puzzles every day. This is probably the highest number of puzzles compared to any other single chess site. And the best part is players will never get bored because you will always have a fresh set of puzzles to solve.
The quality and quantity of puzzles at Chess.com surpass all because their puzzle-finding algorithm has been designed to search explicitly for puzzles that are satiating to solve. 
Customizable experience
Indeed, no other chess site can match the tailored learning experience of solving puzzles in Chess.com's learning mode. Each puzzle is tagged with themes and categories, which means you can search and solve puzzles based on the areas you feel you personally need to work on.
Choose from one or more themes to practice your skills. You can also choose a rating range or specifically practice those puzzles that you did wrong earlier. Undoubtedly, Chess.com gives you the usefulness and flexibility for learning and improving your chess skills that no other puzzle site can match. 
2.  Their post-game analysis is better and faster.
While other sites might provide computer analyses, you can obtain more than just Stockfish telling you the best possible move at Chess.com. The servers on Chess.com are more soundly equipped to manage hundreds of thousands of requests for analyses that flow compared to other sites.
Here, players are required to wait only a few seconds for their analysis to load, while other sites can take a few minutes to do so.
More than just computer lines
The game report offers valuable insights and interpretation into the analysis. You can benefit from unique suggestions for the different lessons to take and puzzle themes to practice based on your own game.
The most crucial moments of your game, where the tide turned for the worse or better, will be highlighted under the game report, giving you a chance to retry your primary moves and learn from your mistakes.  
Each individual game report comprises an Accuracy score known as CAPS, an instant way to know how well you played and scored out of 100 points in a game. This gives you a fair idea of your performance.
Beginners can also acquire a high score since the scoring is based on how you responded to your opponent's play, not the proposed perfect play. 
3.  Their lessons are unlike any other site.
You might get free lessons on many other sites, but they are nothing compared to the ones provided by Chess.com.
More than just videos
These lessons are not plain videos of lectures you see on YouTube, nor are you required to watch hour-long videos of a tutor explaining to you how to play chess. Each lesson that Chess.com offers is crafted to teach players a specific concept. Hence, they are equipped with an array of problems to test how well you understand the content.
The questions, too, aren't just a series of positions that you have to solve. Each move is followed by a detailed explanation. Moreover, if your answers are wrong, you will be guided at every step and be told why just like a real instructor does.
Professionally designed 
The lessons you'll find at Chess.com are created by an entire team of professional chess instructors, chess masters, and amateur chess buffs, who work collectively to create as relatable and personal an experience as possible.
The input taken into account includes all levels of play, ensuring there is sufficient content that every player can relate to, from beginners to intermediates to experts.
The lessons available in the premium membership include a horde of examples, from lesser-known games, low-level tournament games, and even beginner and amateur games from an extensive range of playing strengths.
Moreover, the lessons grow with your skill level. So, as you move from a rookie, to intermediate, to advanced, to Grand Master, the lessons also become more complex. 
Flexible
You can search the lessons on Chess.com by theme and go through them in the order they are presented or look for a specific kind of lesson you were recommended from your game analysis. 
4.  Enjoy an ad-free experience.
With a premium membership, you won't be getting any of those annoying ads, so you can enjoy a cleaner and faster playing experience.
Is a Premium Membership on Chess.com Worth it?
Altogether, you can choose from 3 different membership plans on Chess.com: Gold, Platinum, and Diamond. The Gold plan is the ideal membership plan for most people as it offers the most features at the least price, i.e., $2.8/month.
We believe three impressive features definitely make Chess.com's premium membership worth it. These three features are the Tactics Trainer, Lessons, and Game Analysis, which we will discuss one by one.
Feature #1: Tactics Training
Since 99% of chess is based on tactics, practicing them is probably the fastest and most effective way to improve. It enables you to learn to instantly detect the winning variations and hone your pattern recognition.
Without a doubt, Chess.com offers a brilliant tactics training program with more than 150,000 puzzles across various rating levels. Players can try out numerous different settings like the Puzzle Rush, which requires you to solve as many puzzles before the time runs out, and many more.
A free trial grants you access to 5 tactics daily, which is pretty good. But most preferably, you must do at least 10-20 tactics every day, which makes the Gold Plan ideal since it offers you 25 tactics/day.
Feature #2: Lessons       
At Chess.com, you can choose from an extensive array of mini-masterclasses across a vast range of topics from basic checkmates to advanced endgames. Each lesson comprises practice problems that guide you through the step-by-step solution and videos explaining all the game concepts.
The basic plan offers only 1 game lesson per week. On the contrary, the Gold, Platinum, and Diamond membership plans offer 3, 5, and unlimited lessons, respectively. Based on how many lessons you will do, you can opt for any of the 3 premium membership plans.
Feature #3: Game Analysis
A common mistake most chess players make is that they play the game repeatedly, without taking time to observe the areas they can improve in. The Game Analysis tool is an outstanding feature of Chess.com, making analyzing all your games effortless, easy, and entertaining.
Just request for a "Game Report" after you've played a game. Chess.com will then examine your entire game in just under 10 seconds and show you all the places where you made a mistake, blunder, missed a win, or were inaccurate. This significantly helps to see where exactly you messed up, and at which point the game took a turn for good.
The free plan only provides one game analysis per day, but the analysis can't be saved. However, the premium membership plans all offer unlimited game reports, which is why you should definitely go for the Gold Plan because it is also the most convenient and reasonable.
Final Verdict:
It is only apt for chess enthusiasts and serious players to get a Chess.com premium membership since they can use the training tools to their full potential and improve their game. If you want to join Chess.com just for the sake of playing games, then you should probably stick with the free plan.
In addition, Chess.com offers a 7-day free trial, so you can always try out a premium membership before buying it. You can also cancel it anytime, and in case you purchase a plan, you have 30 days to get a full refund if you aren't satisfied. Once the trial period is over, you'll even get a full refund if you cancel the plan within 30 days.