When can you enjoy anime, movies, and songs streaming for free why are there paid plans? Crunchyroll has introduced two paid plans.
Is a Crunchyroll subscription worth it or merely a wastage of money?
Move on to know the details of its subscription plan, features you enjoy after getting a subscription, and much more.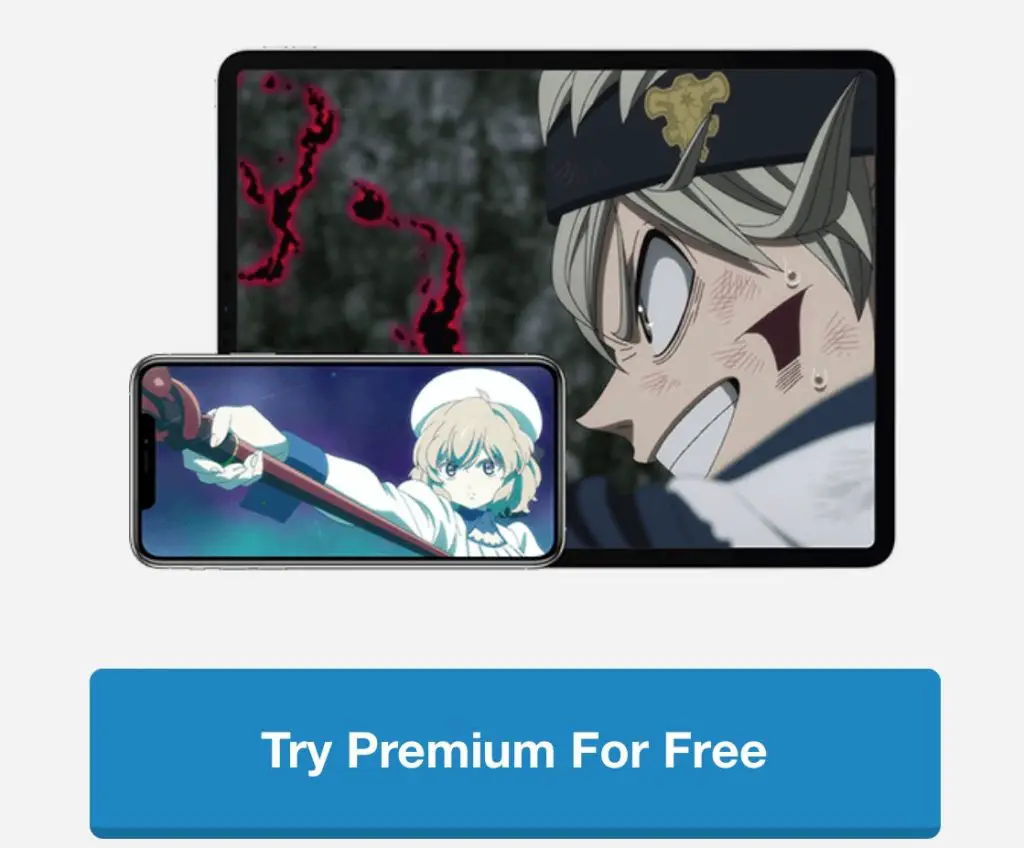 What is Crunchyroll?
It is an American website where people follow anime, movies, and song streaming. Moreover, you can easily find the hot title of the moment.
Crunchyroll is very famous for its services as you can even find the popular moment in simulcast with Japan.
Like other streaming services like Netflix, HBO, and Hulu, it has different plans, all of which have their specialties.
Can you Use Crunchyroll without Signing up?
Yes, you can use it without signing up and without paying anything. However, remember that your experience will not be good, and you will have to face several problems.
People avoid Crunchyroll without signing up because you have to watch certain ads that cannot be skipped. Therefore, spending a few dollars and getting a subscription is recommended.
Plans of Crunchy Roll
Crunchy roll has introduced four plans for its audience. Let us discuss them one by one in detail.
1.  Free Plan
It is best for those who have just started watching anime and want to explore them. The quality of the display is standard or 490p; thus, you will enjoy it.
However, in the free plan, different types of advertisements show on the screen, which is a bit annoying, but you have to bother them.
2.  Crunchyroll Fan Membership
You must try Crunchyroll fan membership, which costs only $7.99; you will get a 14-day free trial. Thus you can check whether a Crunchyroll subscription is worth buying or not.
You will experience a better screen view as its quality increase to 1080p or 720p. They remove all ads; thus, there will be nothing to annoy or disturb you during the show.
You can watch all new anime and read the manga as soon as they are on air and published, respectively, as you get simulcast in this plan.
3.  Mega Fan Subscription
There are many perks of mega subscription; for example, the number of concurrent broadcasts per-account increase from 1 up to 4. Thus you can stream four devices simultaneously.
Moreover, there are many other facilities; you will love a Mega fan subscription. Best of all, it is not expensive as it costs $9.99 per month; moreover, you get a 14-day free trial.
For a yearly subscription, you have to pay $79.99. Thus, if it is economical for you to buy an annual mega fan subscription, you must have fun watching the new anime just released.
This plan is best for those who love to watch anime but cannot afford to pay $7.99, as in this plan, you get multiple accounts that you can share with your friends.
Due to this, the monthly bill will be shared, and you may have to pay only $2.48. Is it not the most affordable deal?
Is Crunchyroll Subscription Worth it?
Whether you should buy its premium or not; for example, if you are not enthusiastic about anime, do not buy its subscription plan; the free plan is the most suitable.
Similarly, if you do not like to watch every new anime, skip the premium and go for the free plan. The person who cannot bear ads must buy its premium.
Besides these, a subscription has many benefits as it will change your experience level and you enjoy showing more. Here is the list of features that will help you know if Crunchyroll's subscription is worth it.
1.  Improved search quality
It is hard to search on the free plan, and it is hectic sometimes, but you get the show by just typing a few keywords in the premium plan.
2.  Easy user interface
It is hard for some people to use the free plan, so buy a premium if you face this issue. You will love it as they have redesigned many things and you will enjoy it very much.
3.  Crunchylist
You can access their app, known as the Crunchylist app, which is very helpful in organizing your favorite shows. You can create a curated list in it.
Add it to the curated list if you do not have enough time to watch a show. Whenever free, open the curated list, select the anime and enjoy your free time.
4.  No adds
The biggest perk of subscription pan is that you do not have to watch very annoying ads as they disturb the whole mode during the show.
Thus in subscription mode, there will be no such issue; you will watch anime smoothly. So you must get its subscription if you hate ads.
5.  Downloaded anime
Moreover, you do not need the internet whenever you want to watch anime. You can download them. Thus you will have access to them while offline.
6.  Watch anime only at the cost of $2.49 per month
You can share your mega fun monthly subscription; it will not cost you $9.99 per month, and you will have to pay just $2.49. You can share the account with anybody.
Here is the complete process of sharing a mega-fun subscription plan with others.
Become admin
When you buy the mega fun subscription plan, an option for admin will appear on the screen. Click on it, and you will get access to 4 accounts.
Form the group
Now you have to create a Crunchyroll group and put the number of people you want to add. Remember that you cannot add more than three people to the crunchy group.
Receive fee
Now all group participants will have to pay you as you have given them access to the subscription of Crunchyroll.
The total amount you will receive from 3 participants will be $7.49 per month. However, if the number of participants is less, you will receive less money.
Make sure you use a safe and secure platform to pay such accounts. The price is the best as it is safe, secure, fast, and quick.
Crunchyroll Subscription Tiers: Feature
The Premium subscription tier offers ad-free streaming with HD video quality, faster access to new episodes, and a 14-day free trial.
The Premium+ subscription tier adds access to the manga library, discounts on store merchandise, and access to simulcasts an hour after they premiere in Japan.
The Premium+ Free Shipping subscription includes all the benefits plus free shipping on Crunchyroll store purchases over $100.
How Much are Crunchyroll Subscription Tiers?
Crunchyroll offers three different tiers of subscriptions that vary according to each offer's features. The Premium membership costs $6.95/month and offers ad-free streaming, HD video quality, and faster access to new episodes.
The Premium+ membership costs $9.99/month and adds access to the manga library, discounts on store merchandise, and access to simulcasts an hour after they premiere in Japan.
The Premium+ Free Shipping membership also costs $9.99/month with all the same benefits as the Premium+ tier but includes free shipping for any Crunchyroll store purchase over $100.
Which Crunchyroll Subscription is Best?
Choosing the best Crunchyroll subscription depends on what type of content you're interested in. If you want access to the latest anime episodes and series, then the Premium tier is your best option, as it comes with ad-free HD streaming and a 14-day free trial.
For more options, the Premium+ subscription gives access to simulcasts an hour after Japan's premiere, plus discounts on store merchandise and a manga library.
While the Premium+ Free Shipping subscription adds free shipping for over $100 orders, making it the ideal choice for Crunchyroll merchandise fans.
Where Does Crunchyroll Ship From?
Crunchyroll ships from San Francisco, California. All orders are shipped by either USPS First Class Mail or Priority Mail with Delivery Confirmation within the US.
Crunchyroll partners with a global network of warehousing and distribution centers for customers outside of North America to ensure that orders arrive at their destination promptly.
In addition, orders may be subject to applicable taxes, customs duties, and other fees in the country of destination. These additional costs will be displayed during checkout before completing the order.
10 Best Alternatives to Crunchyroll Subscription
Here is a list of 10 alternatives to Crunchyroll subscription:
Funimation – offers monthly and annual subscriptions with a no-commitment policy and access to a huge library of anime shows.
Hulu – is another great choice for anime streaming, with a vast selection of titles, both subbed and dubbed.
Netflix – provides an ever-growing collection of Japanese anime series and movies, including exclusive original content.
Amazon Prime Video – boasts one of the biggest selections of on-demand streaming content, including an impressive array of anime titles.
Anime Network Online – offers a wide variety of classic and new anime titles with options to stream or download content and rent or purchase from their store section.
AnimeLab – delivers a wide range of simulcasts straight from Japan, with exclusive content only available through their platform.
HIDIVE – features full HD video quality, availability in multiple languages, various subscription models, and advanced features like chapter marks and audio commentary tracks for certain shows and episodes.
Viewster – allows you to watch hundreds of titles for free without subscriptions, plus it has its online shop where you can buy DVDs and other merchandise related to your favorite series and characters.
Viki Pass Plus/Viu Premium – provides additional benefits such as advanced search functions, offline downloads, 1080p HD streaming quality support (Viki Pass Plus only), and subtitles in more languages than usual (Viu Premium only).
Crunchyroll Manga – a manga companion app that enables fans to read manga chapters within minutes after the official release in Japan at no extra cost (available for Android users only).
To Sum up
In a nutshell, Crunchyroll has a lot of benefits, and you will not regret buying it. You get access to new anime and music albums and manage; it becomes easy to search.
Similarly, you can make a curated list. With its fun mega subscription, you have to pay just $2.49 per month as you share an account with others.
It depends on your behavior towards its services and whether you need its subscription.
If you still cannot decide if a Crunchyroll subscription is worth it, feel free to ask in the comment below.
Thank you for your visit!