How to cancel Zipcar membership? You must be in search of a complete guide about how do Zipcar works?
How can you get started with the service of Zipcar, and how do you cancel the membership?
As time passes more Americans, prefer to live a car-free lifestyle. Whatever the reason behind not buying your car, there is no difficulty living without a car.
But how to cancel Zipcar membership? Because there are many ridesharing and car-sharing services, and Zipcar is one of them.
Here I have discussed the whole process of canceling the Zipcar membership.
Let us start!
What is Zipcar?
Zipcar is the leading car-sharing network in the world. Robin Chase and Antje Danielson are the founders of this service and launched this service in 2000 Cambridge, Massachusetts. Members of the Zipcar can rent the car for hours or days by using the zipcar.
This is an excellent opportunity for college and universities students who are not eligible for conventional car services.
Zipcar offers a variety of cars depending on the location. Still, it usually provides compact cars, including Honda Fit, Cargo vans, and luxury cars such as BMW X3 or hybrid cars.
This service is present in many cities and campuses around the globe. You can also save money by using Zipcar membership rather than wasting money on public transport. The citizens of America may save up to $600 per month.
Membership Fee and Rent Rates
Zipcar offers monthly and yearly plans, and you have to pay the fee even you don't rent a vehicle.
Application fee:  $25
Monthly membership fee: $7
Yearly membership:
The rates depend on the different locations, but the standard rate is $9/ hour. The rent of the largest vehicle is about $10/hour.
Let's discuss how to cancel the Zipcar membership?
How to Cancel Zipcar Membership?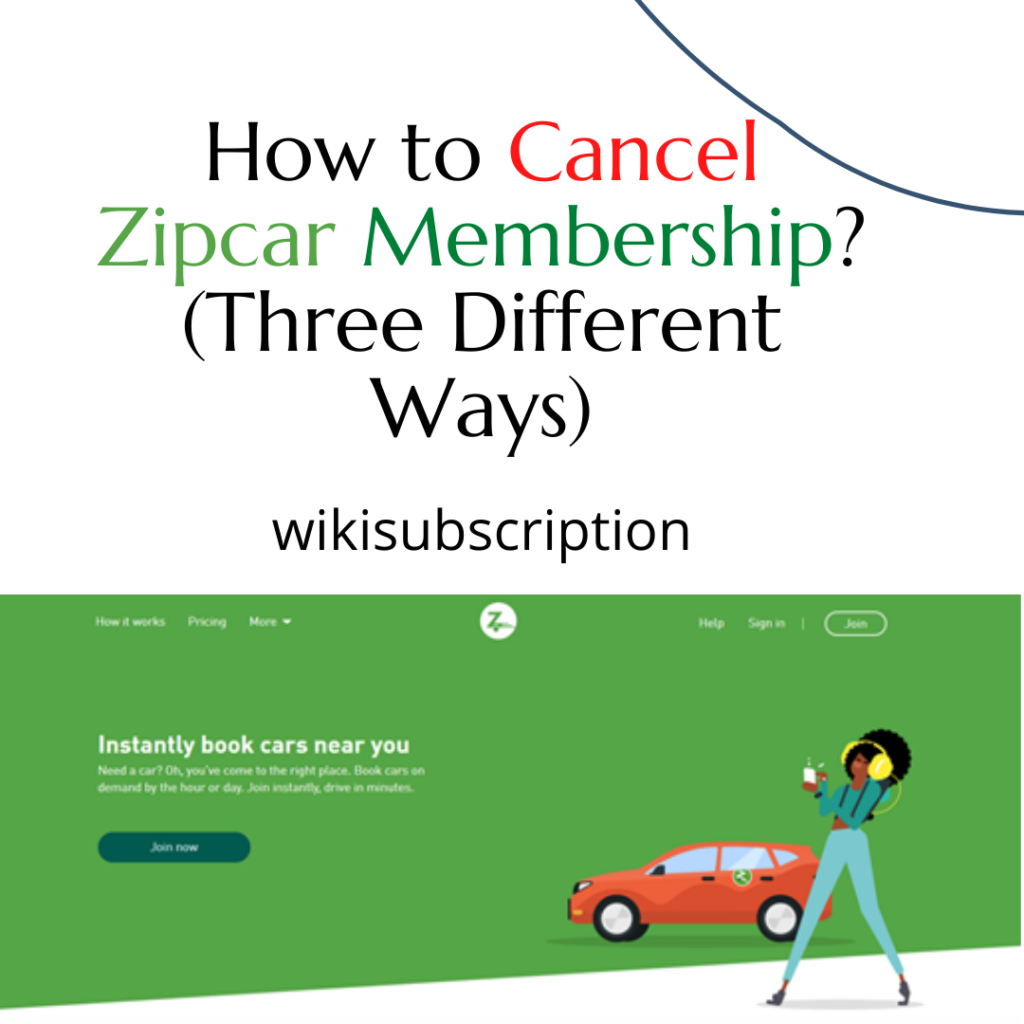 When you realize that the Zipcar is not working for you or some other reason, you no longer want this membership.
Don't worry; you can easily cancel your membership of Zipcar. You can close your Zipcar account in a few steps listed below.
If you don't want the services of Zipcar, you have to request membership cancellation to cancel your membership. You can cancel your membership by using three methods.
Submit a request form for membership cancellation.
Cancellation of Zipcar membership via Phone.
Cancellation of Zipcar membership via Donotpay.com.
Cancellation of Zipcar Membership Via Request Form Submission
Follow the following steps listed below:
Step 1
Go to zipcar.com, the official website.
Step 2
Sign in to the account by entering the username and password.
Step 3
Go to the dropdown menu and select the "Account setting and information."
Step 4
Go to the second dropdown menu, click on the "Close My Account" button.
Step 5
Click on the "Submit a request" button.
Step 6
Send your cancellation request to Zipcar.
Cancellation of Zipcar membership via Phone
 How to cancel Zipcar membership via Phone? This is the second option that you can choose to close your Zipcar account. This is a little bit longer process than the cancellation of your membership online via the website.
Maybe this is the best option because you call the customer service agent in this cancellation method. When you are a member of multiple admins, so you need to cancel the membership via call.
Follow the following steps to cancel the Zipcar membership:
Step 1
Dial Zipcar's customer service number 1-866-494-7227.
Step 2
Press "1" to confirm that you are a current member of the Zipcar service.
Step 3
Then enter your Zipcar account number.
Step 4
Then you will ask to enter your date of birth in format MMDDYYYY.
For example, if your date of birth is 19 June 2000, you will right 06192000
Step 5
Wait until a customer service representative answers your call.
Step 6
The customer service agent will ask you some verification questions. These questions will include personal information, your specific email address, and questions related to your account security.
Step 7
On the call, tell the customer service agent that you want to cancel your Zipcar account. Then he will ask many times the same question that you want to cancel your account permanently to make sure that you want it.
The customer service agent will provide you with some offers to keep your account open. Tell him if you want to cancel it permanently.
Step#8
Once your account is closed, then you will receive the confirmation email. Keep this email in your records if Zipcar accidentally charges you later.
Cancellation of Zipcar Membership via DoNotPay.com
DoNotPay is a mobile app and provides excellent services and power to you because you can hire legal services.
By using this app, you can request to cancel the services of any company by simply pressing the button.
How to cancel Zipcar membership via DoNotPay.com? Follow the following step to cancel your account via DoNotPay.
Step 1
Go to your browser and open Donotpay.com.
Step 2
At the top of the window, there will be the option of "Find Hidden Money."
Step 3
There will be a service field option, and here enter Zipcar.
Your account will be canceled, and after permanent cancellation, you will receive the confirmation email of your account cancellation.
These three methods are straightforward to use when you are searching for how to cancel Zipcar membership. You can select any cancellation method depending on your ease.
Common Reasons of Cancellation Zipcar Membership
There may be many reasons for cancelling Zipcar membership, but the most common is when you don't need it anymore.Some cancellations are due to problems with Zipcar services.
The one reason for cancellation is a problem with the cleanliness of a car or vehicle. This is a common problem because many members assess their fleet each day, but you can contact a customer service representative to report this cleanliness issue.
The other problem is that a gas card is available in the car, and in this situation, you cannot refuel the vehicle as it is included in the membership. The Zipcar will not refund you if you pay for refuel using the card.
Trouble in unlocking the vehicles is also the reason for the cancellation of Zipcar membership. You should contact Zipcar customer service to fix the issue.
Final Verdict
In short, Zipcar is a vehicle-sharing online platform. But in some cases, you want to know how to cancel the Zipcar membership.
Here we have discussed all the three methods to cancel the Zipcar membership and the common reasons why most people want to cancel their Zipcar accounts.
Thank you for your read!