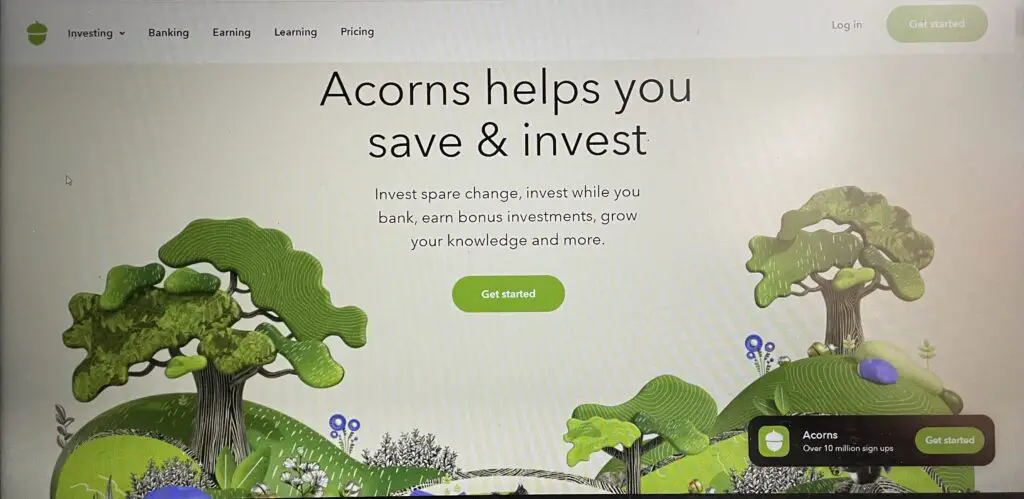 Although it has many benefits, people do not want to keep its subscription. You must be looking for how to cancel Acorn's subscription.
Always follow a credited procedure as you have made an investment that needs to be recovered.
Here I have discussed two methods and explained everything in detail. Move on!
What is Acorns?
It is a Robo-advisor service, and its function is to compel people to save money with them; first of all, it rounds off all the purchases made by your debit and credit card. Then all of this change is added to the portfolio of exchange-traded funds.
It is the best service for people who struggle with savings and waste their income. Similarly, if you are a teenager and want to save money, investing a little money and trading without a fee is best for you.
All services are digital; thus, you do not have to come in touch with any person. Furthermore, all payments are made automatically. You do not have to contact anybody directly.
However, people avoid it due to some reasons. The primary is that even if you sign up for a small account, they will charge you a hefty subscription fee.
Likewise yet, they have not introduced the tax-loss harvesting feature yet. So it would help if you prepared yourself for these challenges.
How Does Acorns Work?
Following are its main investing and saving products.
1. Acorns Invest
It is a taxable investment account, and it adds your money to exchange-traded funds based on your risk tolerance and financial goals.
Different ways to get this account include on-demand deposits, round-ups, and recurring deposits.
2. Acorns Later
It is a tax-advantaged individual retirement account, and your portfolio is based on an exchange-traded fund (ETF).
It is very beneficial, and all the investments are for the long haul. It does not matter what your benchmarks are.
3. Acorns Spend
It is a checking account, and you also get a debit card. Best of all reduces your charge as you do have to pay a minimum balance fee. You also get benefits from a feature known as an intelligent deposit.
4. Acorns Found Money
It is an online marketplace that offers you a significant percentage back on the shopping from different retailers, such as Walmart.
All the cashback you will earn from found money is transferred to your acorns investment account.
5. Acorns Early
It offers your UTMA/UGMA account, and it is very beneficial. You can make an account of your children and secure their future. Best of all, they do not demand sticky red tape.
6. Acorns Fee and Cost
It has two membership tiers, and you must pay a flat monthly fee.
It charges $3 per month, and you get access to invest, find money, later, and spend.
It charges $5 per month, and you get all features of tier membership along with early, acorn UTMA/UGMA.
You may feel they are charging significantly less, but you can see the difference by comparing their annual fee percentage with other investment apps.
Suppose you have opened an account with $100 and use betterment investment; their yearly fee percentage is $0.25.
However, if you invest the same amount in acorns, your annual cost is $36. Is not it a considerable difference?
You must consider investing in it wisely if you are a youngster and have started saving money now.
How to Cancel Acorns Subscription via Mobile?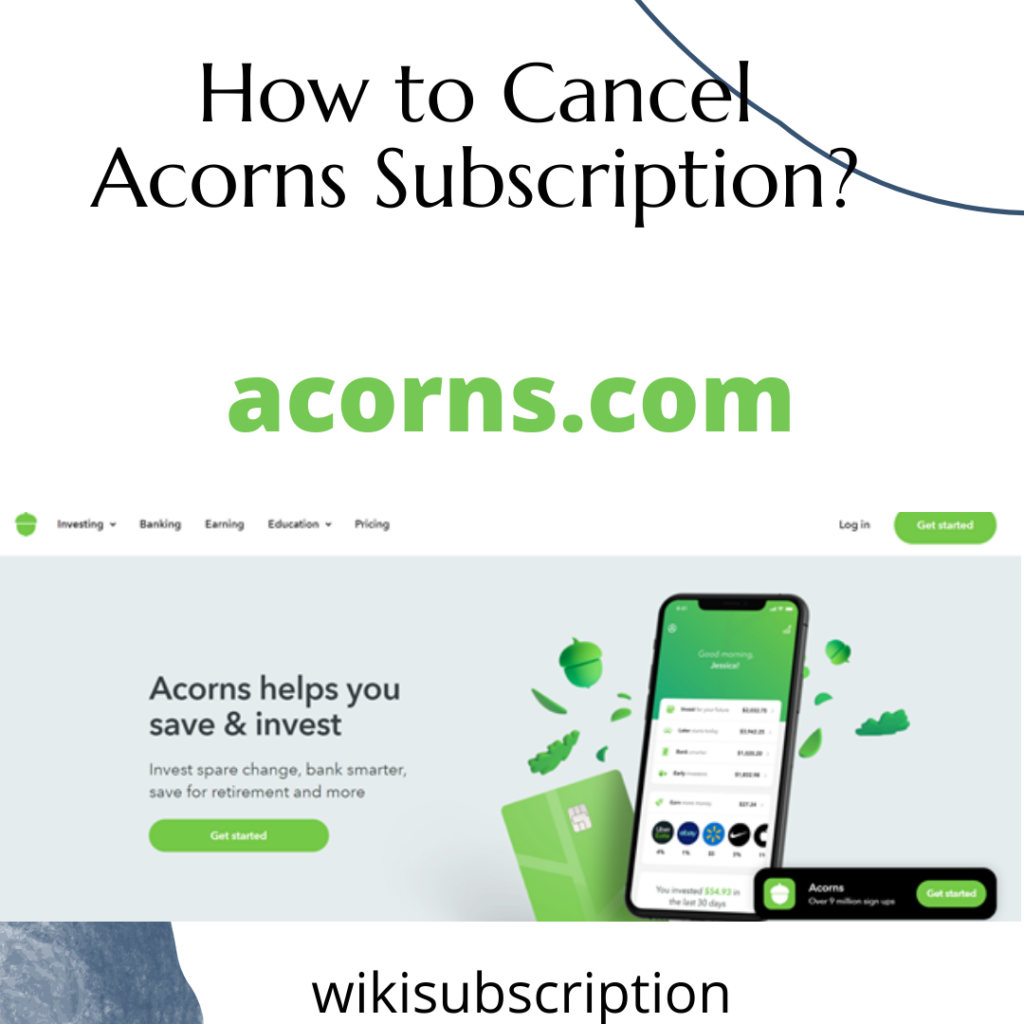 If you use acorns on mobile, follow these steps to cancel the Acorns subscription.
Login to your account.
Click on the Menu option present in the upper right corner.
Now find the option for account setting.
Click on my subscription.
Now scroll down. Here you can see the option of manage.
Cancel the subscription.
Follow the instructions for canceling the subscription.
How to Cancel Acorns Subscription via Web?
Most people prefer mobile to the web, so if you also use acorns on the net, here is the step-by-step guideline on canceling the acorns subscription.
First of all, login into your account if you have logged out.
Now find the menu that must be present in the upper right corner.
Click on profile and settings.
Could you select the option of my subscription?
Here you find the option to manage after scrolling.
Click on it.
Choose the option of canceling the subscription.
Now you have to follow specific instructions to cancel and liquidate the account.
There must not be any confusion in your mind as its management clears everything in 3-6 business days.
If an investment has not proceeded yet will not be considered, and they will cancel it after a few processing when you block your account.
However, if any investment is in the proceeding, they will take some in returning it; they most probably have to wait for 3-6 working days. However, if there is an investment in the proceeding, it cannot be canceled.
It is transferred to your linked account; moreover, check your recent activity to confirm no processing investment before leaving the acorns site.
Why Do People Cancel Acorns Subscriptions?
It is prevalent in the United States for investing in micro-business. People invest their savings in it to ensure they live a financially stable life in the future.
Similarly, they want to earn a large amount of money.
However, many people think it is not a good option for investing spare change, and they look for other sites that are better than acorns.
The main reason people leave it is that they think acorns are very slow.  Spare change is relatively less than their expectations.
It can take you months, even years, to have a significant amount of spare change; in return, you need to invest a large amount of money.
Likewise, although all businesses deduct some fee for being their members, people do not like their fee criteria.
They charge very much compared to other investment apps. So if you cannot pay an ample fee even for investing spare change, do not buy an acorns subscription.
Contact Support Team
How to cancel an Acorns subscription? If you are also facing the same issue and the methods mentioned above are not working, follow these steps:
You are following all steps, but still, your subscription is not canceled. There is no need to worry and contact their support team. Explain your problem and ask about technical faults.
You can contact them on any platform, and usually, they reply instantly within working days.
Final Words
It is all about how to cancel Acorn's subscription. There are just a few steps you have to follow to cancel the subscription.
You can cancel it from both mobile and the web. Step by step procedure of both methods is discussed above.
Its slow saving and high charges are why people rarely keep its subscription. If you have any questions feel free to ask in the below comment section. Thank you for your visit!